Odds N Ends
Shop Amazon to Help Support Reuben's Room
Reuben's Room is now an "affiliate member of Amazon", which means there is yet another way to support Reuben's Room at no cost to you! As an affiliate member of Amazon whenever you shop Amazon by using the banner link at the bottom of this page, Amazon will give 4% "commission" of the cost of everything (clothes, books, stoves, etc.) you have purchased to Reuben's Room! If we can get all of our loyal supporters to use the Amazon link at the bottom of this page whenever they shop on Amazon, this could be a real money maker for us. Just think, if you do your Christmas shopping on Amazon, and you spend $100, Reuben's Room will get $4, if you spend $1000, Reuben's Room will get $40 etc. So, PLEASE shop until you drop, but use the Amazon link below when you do!
We have also created an Amazon "Wish List". To get to our list simply click on the same link below which will take you to a page for Pet Supplies. In the upper right hand corner there is a space for Wish Lists. Click on that box, and go to "find a wish list", which is again in the upper right corner area. When you click there it will take you to a page where you can ask for a specific wish list. Just type in Reuben's Room wish list, and click go, and there you are! We have tried to be as reasonable as possible on our list. When we ask for a bed, for instance, you will not find the most expensive beds on our wish list. What you will find is some nice beds for reasonable prices. If you do use our wish list please be sure to have the items delivered to: Reuben's Room Cat Rescue 673 Kinney N.W. Grand Rapids Mi 49534
So, our wish list and a chance for you to help support us is only a click away.
Just scroll down to the banner at the bottom of this page and click "shop now".
Please consider asking your friends and family that shop on Amazon to come to this page and click on the banner/link below.
Note: For Reuben's Room to get the 4% "commission" you must ALWAYS go to this page and clink the link below before you start shopping!
Update: It is up and working great! We have been blessed with some things off of our wish list, and we are also getting a 4% commission when you shop on line at Amazon. Or, if enough of our supporters shop for us we can get up to a 6% commission. Our most recent purchase was paper towels, lots and lots of paper towels. Other than cat litter and food, one of our biggest expense is paper towels. Let's face it, when you are trying to keep a rescue nice and clean, you need a whole lot of paper towels, especially when that rescue includes a sanctuary!
We have been fortunate enough to fulfill our need for beds-thank you soooo much.
Note from Jeanine: "We always like to thank someone if they do something nice for us." So, there is a place on Amazon where you can fill out a gift card, and if you do, then we can send you a nice thank you card. Of course, you always have the option of remaining anonymous.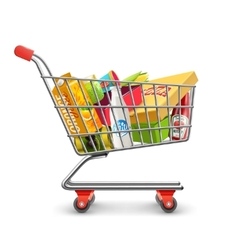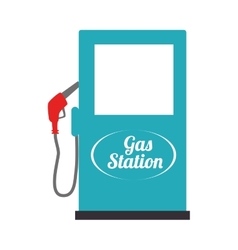 Another opportunity to support Reuben's Room at no cost to you!
D&W, Family Fare, and Forest Hills Foods have a new "Direct Your Dollars" progam.
Do you shop at any of these stores? Do you get gas at any of their gas stations? If you do, please start saving all of your original receipts for your purchases, bundle them up, and send them to us. For every $150,000 in receipts that we collect Reuben's Room will get a $1000 donations from SpartanNash! It may seem like we can never reach $150,000, but the program is open ended, meaning we can continue to collect forever! And with your help, we know we can do it. Especially when you tell all your friends and relatives and they join the effort!
So, start shopping and bundling and send those receipts to our P.O. box:
Reuben's Room Cat Rescue and Sanctuary
P.O. Box 140201
Grand Rapids, Mi. 49514